Payment & Account Info
Once received the order, our Sales Department will send an order confirmation with our Beneficiary Bank Information attached in purchase contract within 2 working days.
Payment terms:
For general purchase orders, we require full payment before shipping.

BioBioPha reserves the right to change the terms in special cases. Payment is due no more than 45 days from date of invoice.

The payment of invoiced amount shall be made net of all bank charges.

Wire-transfer is the only way for now. Payment via PayPal, Credit Card (VISA, MasterCard or American Express…) are not yet available.
Beneficiary Bank Information
Statement: You are hereby formally notified that the following two bank accounts (in USD and Euro) are the only valid accounts of BioBioPha. We don't accept any liability whatsoever for any loss arising from any changes on this payment account.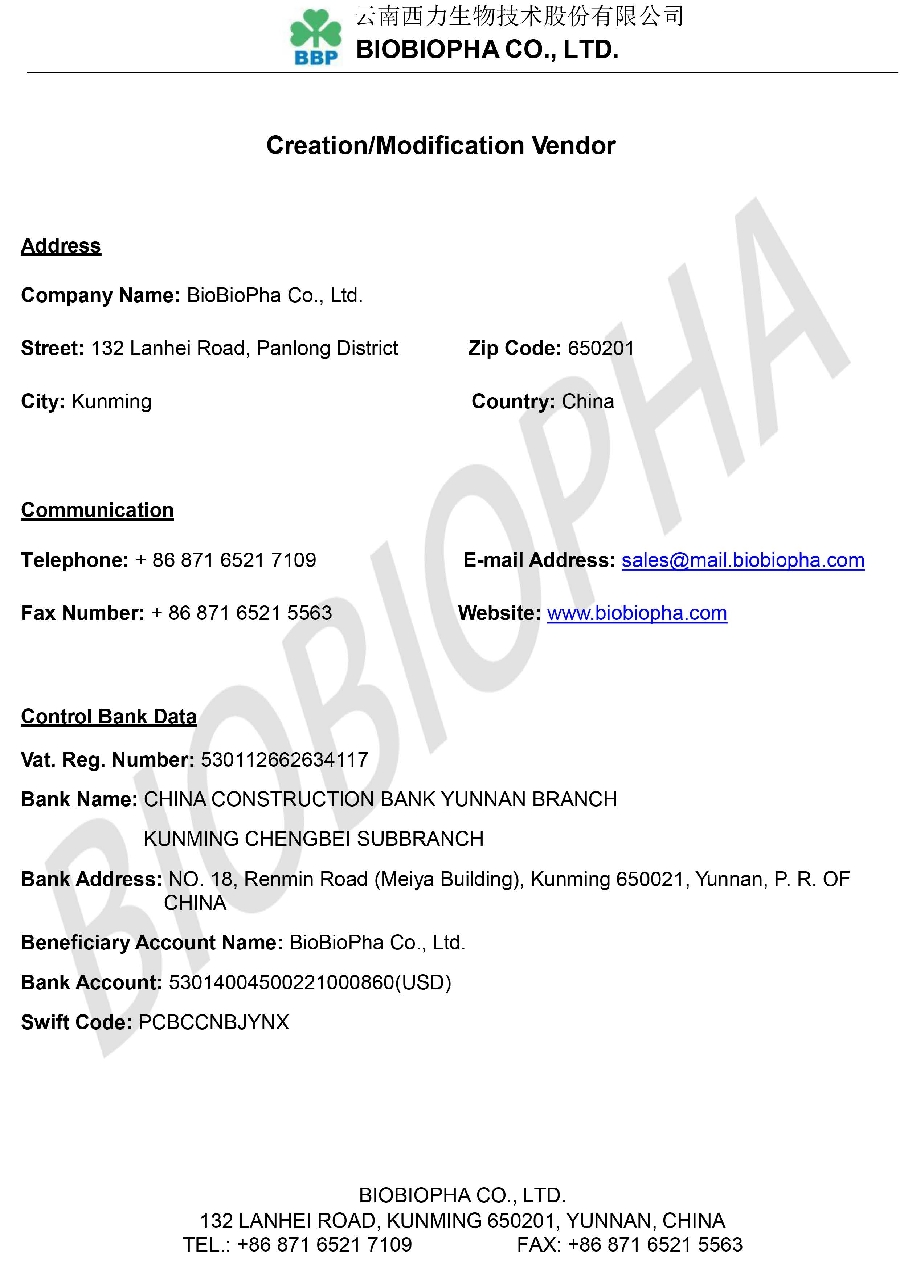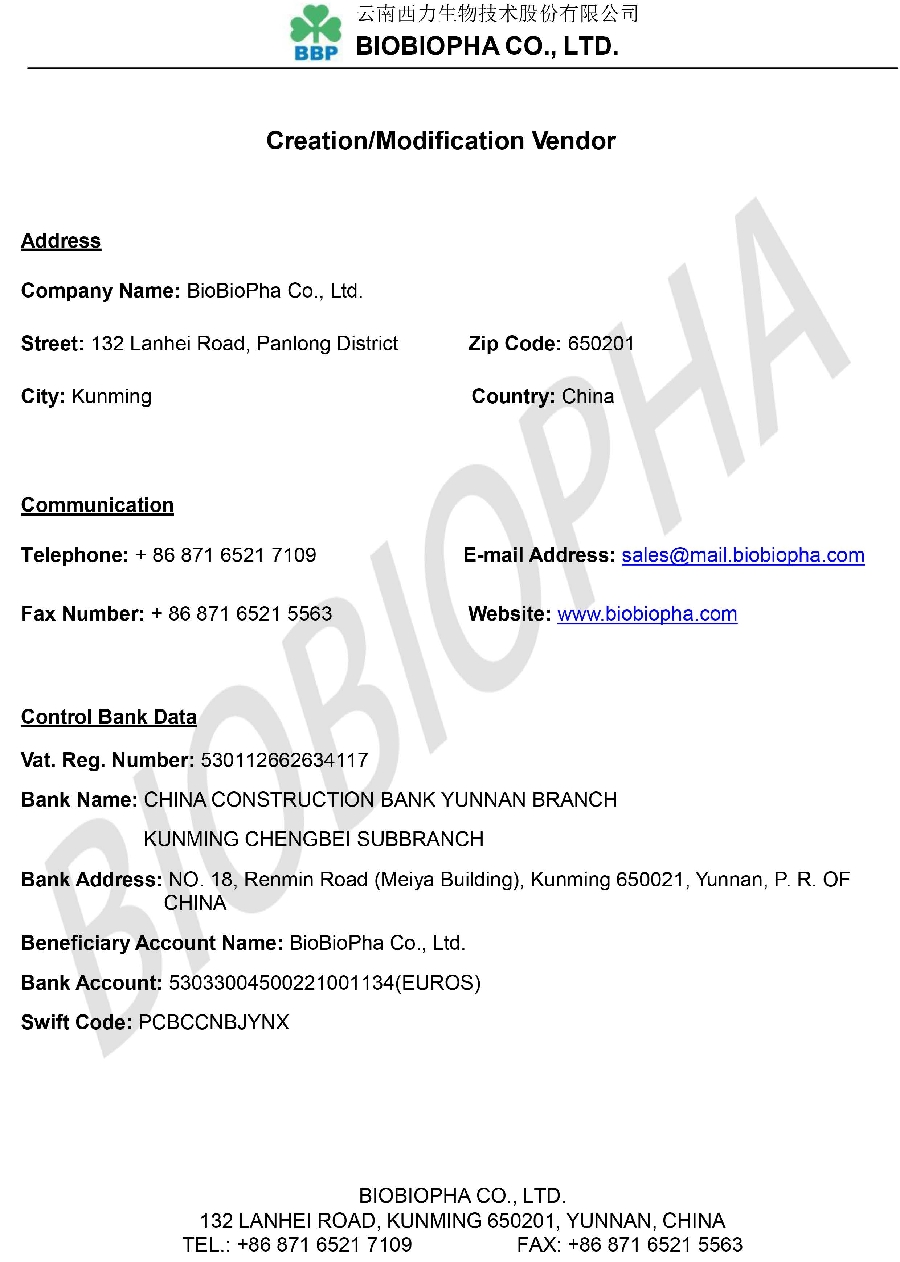 Your understanding and attention will be highly appreciated!
Please feel free to contact us if you have any further questions for payment.
Best regards,
Sales Team of BioBioPha
Tel.: +86-871-65217109
Fax: +86-871-65215563